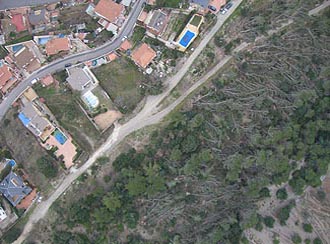 30 Jan

Catastrophic wind damage evaluation in Sant Boi de Llobregat

CATUAV and Aurensis demonstrated a fast co-ordinated response to assess the damages produced by a catastrophic wind that hit the town of Sant Boi de Llobregat (Barcelona) in January, 24th 2009. During this observation campaign, greatly affected urban and forest areas were examined using photography and HD video in visible range.
With the attached image, from the sky, CATUAV expresses condolences to the affected families.