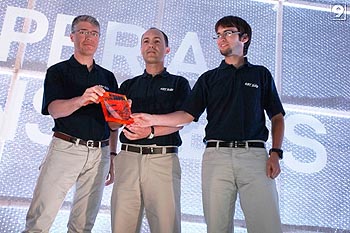 26 Jun

Awards for CATUAV

The month of June has been a month full of awards for CATUAV, here is a brief summary:

On Monday 4 La Vanguardia published in the Entrepreneurs section a four columns report on CATUAV. In the same newspaper appears Jordi Santacana, director and founder of the company, with green light in the Traffic Lights section.

On Tuesday 5 in the Medi Ambient Awards ceremony, the Minister for Territory and Sostenibilitat, the honorable Mr. Lluís Recoder, gave CATUAV an honorable mention in recognition of the environmental value of the technology developed by the company since 2003. The event was held at the headquarters of the Cartographic Institute of Catalonia in Barcelona.

On Thursday 21, at the Repsol Technology Center in Madrid, in a ceremony presided by the director of the company, Mr. Antonio Brufau, the finalists of the First Entrepreneurshiop Foundation were presented. CATUAV was a finalist for this first edition and the project was one of the 17 selected from a total of over 400.

On Tuesday 26 CATUAV is proclaimed winner of INNOVACAT Award in the young enterprise category. Journalist Xavier Grasset presented a ceremony that was attended by former President of Catalonia, Jordi Pujol, and many personalities from politics and business world. The prize is worth € 12,000 and a business trip to fit the needs of the project presented.