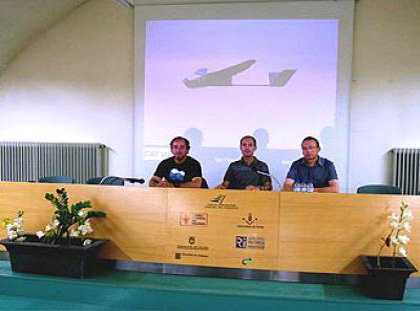 27 Jun

CATUAV officially presented in a workshop at the Centre Tecnológic Forestal de Catalunya (CTFC)

The presentation of the UAV platforms and the imaging sensors developed by CATUAV was performed in the CTFC headquarters of Solsona (Barcelona) on June 27th. During the workshop, the multiple CATUAV forestry applications were discussed with the CTFC technicians. The advantages relative to the satellite systems were demonstrated in terms of spatial and temporal resolution and economy.
The Centre Tecnológic Forestal de Catalunya is a consortia fundamentally focused in the forestry sector and its modernisation and competitiveness by means of research, education and technology transference.